what we do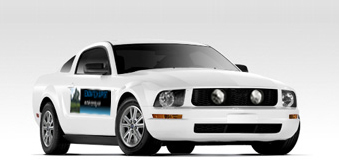 IT Services & Consulting
We are a highly skilled IT shop that services the greater North Bay from Sonoma County, Marin, Napa, San Francisco, to even parts of the East Bay. We not only pride ourselves in being Tech-Savvy computer people, but People Persons, too, that actually have a personality to match.
We service a broad range of businesses, professions and families.
| | |
| --- | --- |
| Small Businesses | Wineries |
| Families | Musicians |
| Top CEOs | Police Investigators |
| Non Profits/Churches | Movie Producers |
| Contractors/ Builders | Graphic Artists |
| Real Estate Offices | Bridal Shops |
| Plumbers | Architects |
| Natural Food Companies | Design Engineers |
| Doctors | Retail Shops |
| Bookkeepers | Restaurants |
| Senior Citizens | CPAs |
| Mechanics | Insurance Offices |
Craig is the Geek with a Personality!
Sonoma Tech Support was founded in March of 2007 by Craig Gaylord, owner and lead tech. He was often called by the nickname "Batman" by his friends.
After working as the Network Administrator managing the entire computer department at Traditional Medicinals Herbal Tea Company for close to 6 years as well as many other IT jobs before that, Craig decided to start his own company. With the encouragement of my friend, who owns a very successful tech company, I could see that there was a growing need for high-tech people to support the Small Business Market.
Craig has often been described as a secret computer guy, since he has an outgoing personality, but he's a whiz when it comes to technology. Most people would not guess him to be a "Geek" when they meet him until he starts talking "Geek Speak."
The company supports many clients throughout Sonoma County and the North Bay that rely on our technical expertise. They are a small shop that truly love what they do.
WE'RE HERE FOR YOU
CONTACT US or give us a call today at (707) 703-2711 to receive outstanding customer service and repair!
OFFICE HOURS
Monday - Friday — 9:00 am to 6:30 pm
RATES
On-Site Tech Support $105/hr (1 hour minimum)
Available: Monday - Friday 9:00 a.m. to 6:30 p.m. (After hour/Weekend Support available at $225 an hour)
Remote Remedy $105/hr (1 hour minimum)
Available: Monday - Friday 9:00 am to 6:30 pm (After hour/Weekend Support available at $225 an hour)
Email/Phone $30 1/4 hour
Available: Monday - Friday 9:00 am to 6:30 pm (After hours/weekend support available at $75 1/4 hour)
CHARITY AND VOLUNTEER WORK
At Sonoma Tech Support, we believe that giving back to our community is important and shows the dedication and love we have for our beautiful county, and what we do. We have happily contributed to the community through volunteer work and donations. We have re-built entire computers for donation to single parents, underprivileged individuals, and those who were down on their luck and trying to get back into the swing of things. We have also donated services to local churches and charities.