People Are Talking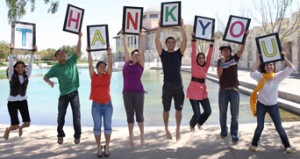 "As a small business owner, our network, routers, computers & printers are a necessary evil that we cannot operate without. Using other Companies and IT individuals resulted in many unsuccessful attempts and Band-Aid fixes. Finding Craig from Sonoma Tech Support has been a breath of fresh air, his technical and Windows 8 knowledge along with his willingness to listen to our needs and consider our growth and future needs is invaluable. Additionally, the easy on line support his company offers will eliminate additional costs for onsite visits and expedite our support needs. 5 stars"
-Phil Pitcavage, West Coast Electric Service Co Inc.
---
"My company, Crystallite, has used Sonoma Tech Support for the past 3 years. Craig Gaylord is a "good" guy, knowledgeable, reliable, efficient, and reasonably priced. Craig has the small business approach of trying to do things simply and inexpensively, he has never tried to up-sell us on services or products. He installed our new(ish) network and workstations 3 years ago, we've used him to trouble shoot network and software issues many times since, and he provides our network support when and only when we need help. Craig is Microsoft certified and has been doing IT for 17+ years."
-Crystallite 
---
"Dear Craig, I want to thank you for your quick response and solution to all our network and computer issues. It has been a great relief having someone of your caliber here. You've been professional and thorough on every incident; not to mention your patience with those of us that are not computer savvy. I would happily recommend your services to any business in need of a competent, very knowledgeable computer service."
-Sincerely, Susie Au, Controller at C. Donatiello Winery, Healdsburg, CA 95448
---
"Craig, just wanted to drop you a note thanking you for all your help and support. Being in a "customer service" business myself I appreciate your professional approach to the way you operate your company; returning phone calls and e-mails promptly, verifying appointments, arriving on time, prepared and ready to work. You have been a great help with all my tech needs from the "hand holding" that you do with the simplest task to the attention of detail with the complex issues. Your ability to walk me through task and to make sure I understand is a valuable asset to me (I have worked with several companies in the past that when they leave the job it seems ½ done and I don't have a clear understanding). Craig, please consider me a repeat customer and I would be happy to recommend your services to everyone."
-Gary Suhrke, President of CDK Builders, San Rafael, CA (formerly Charles Kuhn Construction)
---
"Excellent! Being somewhat techy myself I purchased a new wireless router. But just could not get it hooked up right - even though I knew I should be able to do so. Finally gave in and called Craig. No offense to Craig but I was a bit glad when he had difficulties too! But he continued on and finally was able to figure out the problem. Got me all set up! Very personable individual. Likes to talk (ok, so do I) but is able to do so and keep focused on the job at hand. Have already recommended him to someone else!"
-K.H. Windsor, CA
---
"Craig goes beyond the call of duty in many many ways. He is always there to help with the big issues as well as answering the little questions. Sometimes one little thing will hold up our whole day and Craig always comes to the rescue....Thank you.....I would definitely recommend Sonoma Tech Support and Craig to anyone who needs a computer whiz."
-Judy, A Touch of Class Bridal
---
"Without a doubt I will be reccomending Craig to all of my friends and family. My skill level with computers is basic / minimal at best so I wanted to find a computer tech that I could absolutely trust and develop a long term rapport with, much like finding a good, honest mechanic. Craig was very straight forward with his evaluation and plan, very punctual with the repair time, very flexible with his hours for drop off and pick up, and very, very fair with his price. Finally, when I picked up my laptop, Craig spent an hour making sure I was fluent with the new upgrades. This is exactly why I choose to deal with small businesses - the "above and beyond" level of customer service. Thank You, Craig!"
-Sean G
---
"Wow! great job, Crai,g thank you!Craig was on time, professional and honest. He was fast and had all the skills and technology to fix my 2 computers, update software and security  tools. I haven't had a problem since. I even called him and he hooked up some new printer software via a remote tool from his office to my computer. Very cool. I highly recommend STS for big and small jobs,definitely a five star experience!"
-Joe McCormick
---
"Craig is beyond helpful! My Sony laptop decided to die on me, and as a college student not having a computer is one of the biggest hassles you can think of! I found Sonoma Tech Support through yelp, and it deserves the 5 star rating! This was probably the best experience I have had dealing with a broken computer. He is very personable and has a lot of knowledge, and never once did I hear, "well maybe you should just get a mac...because they are best" (those words sound as good as nails on a chalkboard to me!)
After Craig worked on it for a few days and gave me the diagnosis, I decided to start fresh and move on from Sony products and purchase something a little more reliable. I feel like anyone else would have left it at that. But Craig assisted me and gave me tips on where to shop for the best deals and what to look for that would best suit me. He told me to have a look at the Dell outlet store online, and I bought a great little laptop for about $450!!! Once it arrived, he secured it with antivirus software, and moved all of my documents and music over to my new computer, and I'm happy as can be! And all of his work was done at a very fair price.
AND I feel very happy about what is being done with my old laptop. He is giving it to a program that restores laptops and donates them to single mothers who cannot afford them. So perhaps if you are wondering what to do with an old one of yours, that is a good resource too!
I have worked with Craig this past year and I can honestly say he really knows his stuff. He is courteous and friendly and always eager to help. I have referred many clients to Craig and alwayeceive positive feedback based on his reliability and their satisfaction. Whether it's networking a small to medium size office or fixing a broken computer, I highly recommend Craig Gaylord / Sonoma Tech Support to all my clients."
-Michelle Fullman, Network Administrator, Marin IPA, Novato, CA
---
"Craig, at Sonoma Tech Support has been the computer tech for my business, Firestone Fine Carpentry, for several years now. From setting up a new system to trouble-shooting technical problems in a timely manner, Craig has kept the business end of my company running smoothly. Knowing that I can depend on him for his computer expertise takes the worry out of one more important aspect of running a small business."
-Mark D. Firestone, Cotati, CA
---
"I've known Craig for at least 10 years. I've also known his technical abilities and willingness to work hard on a project. If he were back in Maui, I'd have no hesitation about utilizing his skills in my numerous computer, internet, and web endeavors. It's a pleasure to recommend him."
-Richard G. Burns(Dick B.) Owner, Good Book Publishing Company, Kihei, Maui, Hawaii
---
"I have relied on Craig's Tech support services for several years. As a Wedding Photographer am I dealing with thousands of images. Having to deal with any interruption within my network or problems with my PC's is crucial. Whenever I have called Sonoma Tech Support, Craig has always welcomed my call. Even if I can tell he is busy, he will try to break away for a minute or so to try resolve my issue. Craig understands the times when I need tech support "Now" and this is a different story. There were times Craig has gave me tech support after hours when I needed it. Besides being dedicated to his clients you can tell Craig really enjoys his work as he is always a pleasure to associate with. I highly recommend Craig of Sonoma Tech Support to anyone in need of regular tech support for their company and also for individuals needing tech support on an every once in a while basis. Craig at Sonoma Tech Support is on top of it, thorough, and finishes the task to completion."
-Rich Frye Wedding and Portrait Photographer
---
"I know a good deal about computer software and hardware but every now and again a problem comes along that I just can't seem to fix. My hard drive has crashed three times over the past years, once due to a nasty virus, and Craig has not only gotten my PC up and running quickly, but he has provided me with numerous preventative solutions at no additional cost. Craig has consistently delivered a friendly, professional, service that works."
The Jeffster